Govt identifies 4.62 lakh hectare land for firms exiting China but challenges galore: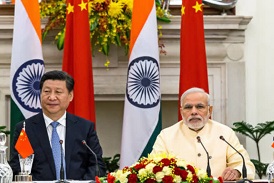 New Delhi: In order to woo the companies that are planning to shift their production base outside China, the government has identified an area twice the size of Luxembourg or some 4.62 lakh hectares said a report of news agency Bloomberg.

According to the report, it includes over 1.15 lakh hectares of existing industrial land in states such as Gujarat, Maharashtra, Tamil Nadu and Andhra Pradesh. In a separate development, Union minister Nitin Gadkari Monday told industry representatives that several Japanese firms are in touch with the government as they are looking to shift their base outside China.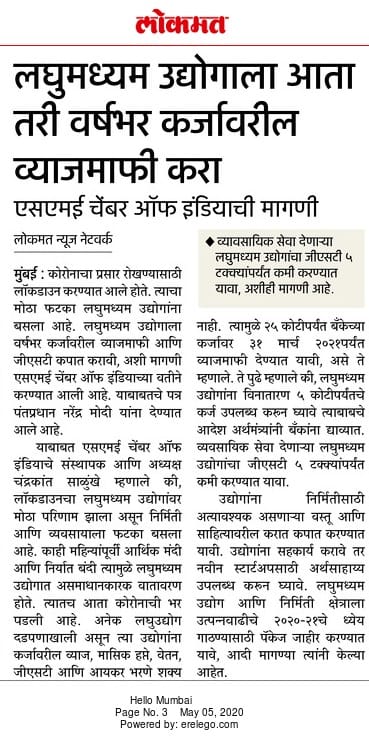 "We suggested to the government to offer land to Japanese and South Korean companies in and around the new Green Express way developed between Mumbai and Delhi," said Chandrakant Salunkhe, President of SME Export Promotion Council.

Chandrakant Salunkhe was part of a virtual meeting of Union MSME minister Nitin Gadkari with the representatives of SME and wellness sector.

"Mr Gadkari informed us that a lot of Japanese companies are willing to come to India and the government was ready to provide all kinds of support to them," Salunkhe told ETV Bharat.

"We suggested to the minister," Salunkhe said, " that Indian MSMEs will not have to invest into develpment of infrastructure if the government permits Japanese and Korean companies to develop Industrial parks around the new Delhi-Mumbai Green Expressway."

"These Korean and Japanese companies can set up Industrial parks and develop infrastructure around the new expressway and then Indian companies can set up their units in these industrial parks," he told ETV Bharat.

Delhi-Mumbai Expressway may emerge as preferred location

In the meeting, Gadkari informed the industry representatives that the work on Delhi-Mumbai Expressway has already started. The government hopes to complete the new highway by 2023 that will cut down the travel time between Delhi and Mumbai to just 12 hours.

In his video conference with SME representatives, Gadkari also referred to Japan's Prime Minister Shinzo Abe's earlier offer of providing incentives to those Japanese firms that wanted to exit China.

India is building a bullet train project between Mumbai and Ahmedabad with the help of the Japanese government which is expected to be operational before 2024. Japan has also provided critical support for Indian Railways' Delhi-Mumbai Freight Rail Corridor between the two cities, the project entails development of industrial parks, logistic centres and warehouses on either side of the DMFRC.

The government has been specifically trying to woo Japanese, South Korean and American companies exiting China.

Prime Minister Narendra Modi has already asked States to tap this opportunity by providing land and other facilities to these companies as they are trying to relocate their production facilities outside China.

The shifting process that started following a bitter trade war between the US and China in 2018-19 has gathered further momentum over the alleged delay by the Chinese government in notifying the world about the outbreak of Covid-19 virus in Wuhan, China. US President Donald Trump has blamed China for not being transparent that helped in global spread of the highly contagious virus in a matter of weeks.

The Sars-CoV-2 or novel coronavirus has already killed more than 2.5 lakh people around the world, with the US accounting for the highest death toll of over 69,000 people.

India struggles to attract firms exiting China

India has certain distinct advantages to attract these companies due to its young and affordable workforce, large domestic market, and technical and industrial know-how.

However, experts point out that India will not become a default choice for these global giants as they realign their investment, production facilities and supply chains to reduce their dependence on China.

"It is not going to be an automatic transfer from China to India. But certainly India will be in an advantageous position vis-a-vis China for the global firms that are looking around to invest," R Gandhi, former deputy governor of RBI had said in an earlier interaction with ETV Bharat in a webinar organised by a Mumbai based electronic payments firm - EPS.

Experts also point out the rigid land allotment policies that discourage foreign firms from coming to India.

Land allotment remains a sensitive issue in country

Land allotment for industrial purpose and also for construction of dams, highways and other infrastructure projects has always been a sensitive issue in the country. In 2008, India's own Tata group had to abandon its manufacturing plant located in Singur, West Bengal due to prolonged and violent protests and move to Sanand in Gujarat for manufacture of its Rs 1 lakh small car, also known as Tata Nano.

Similarly, South Korean steel giant Posco faced numerous hurdles in setting up a steel plant in the coastal state of Odisha and finally decided to shelve the project in 2016 after a 10 year long history of problems and delays.